High Power Laser , 3D Scaner Laser, line laser for industrial image processing
Optical output power up to 2.500 mW (450 nm)
Standard wavelengths from 405 – 808 nm
Manually focusable
Active cooling integrated (TEC)
TTL modulation up to 200 kHz
Analog intensity control
TEC Laser Specification :
Focusable
with Cooling Fan
Note
Customized Lasers:In the event that none of our standard products meet your exact requirements,our customized design service provides single prototypes and small production runs in just a few days.
Let us help you find the right solution for your project! If you have any questions, please feel free to contact us.
Ordering Code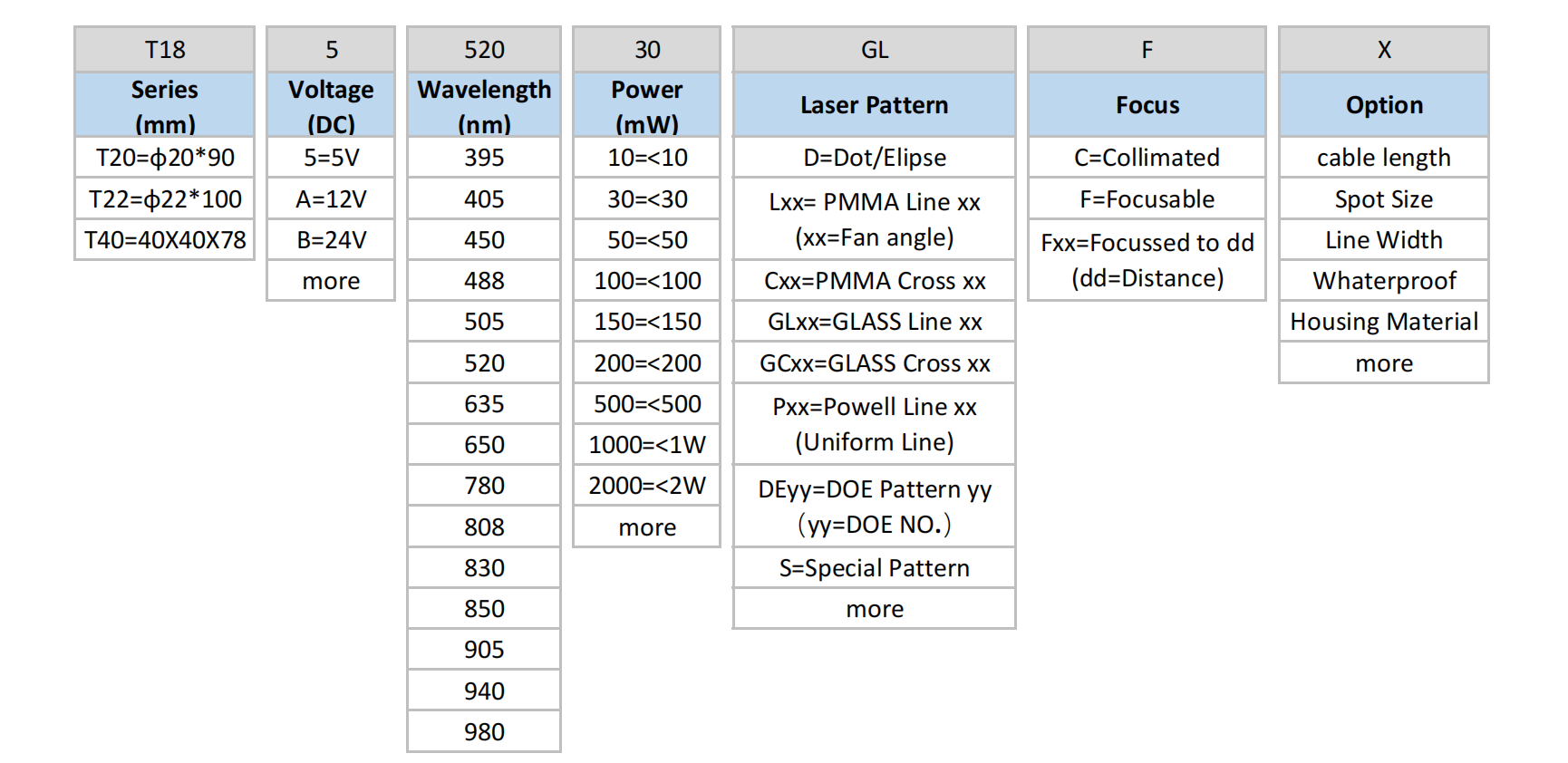 No products were found matching your selection.